With help of the arrival time calculator, you can display all of your castles that could send troops within the selected arrival time or transport duration for a selected castle on the map.
You can find the arrival time calculator in the castle view on the map. To choose a specific unit type for the calculation, you have to tap on the unit cell.
The desired action can be found after tapping the 3-points-button of the castle list.
To switch between arrival time and transport time, click on the 3-points-button in the settings-segment.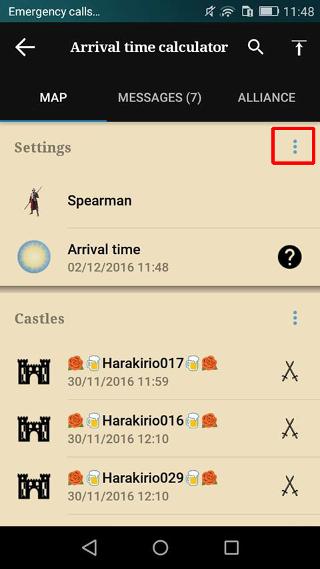 Otherwise the functions of the arrival time calculator are the same as in the old version.